Black Sails Season 1 Episode 5
You are Watching : Black Sails Season 1 Episode 5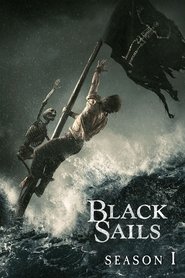 Black Sails Season 1 Episode 5
Bonny confesses. Rackham makes a life-altering decision. Richard forces Eleanor's hand. A chess match is organized for Flint and the Walrus crew.
Serie: Black Sails
Director: Marc Munden
Guest Star: André Jacobs, David Butler, Dean McCoubrey, Fiona Ramsay, Graham Clarke, Graham Weir, Jannes Eiselen, Jarrid Geduld, John Herbert, Karl Thaning, Langley Kirkwood, Lawrence Joffe, Lise Slabber, Melissa Haiden, Neels Clasen, Patrick Lyster, Richard Lukunku, Shaun Acker, Siya Mayola, Winston Chong
Episode Title: V.
Air Date: 2014-02-22
Year: 2014