Black Sails Season 1 Episode 4
You are Watching : Black Sails Season 1 Episode 4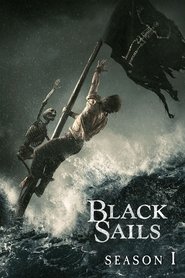 Black Sails Season 1 Episode 4
Captain Flint is warned about Billy. Vane encounters someone from his past. Eleanor asks her father for help. The crew of The Walrus suffer a disastrous undertaking.
Serie: Black Sails
Director: Sam Miller
Guest Star: André Jacobs, Dean McCoubrey, Dylan Skews, Frans Hamman, Garth Collins, Geoff Kukard, Greg Parvess, Jannes Eiselen, Jarrid Geduld, Jeremy Crutchley, Joel Lurie, Karl Thaning, Langley Kirkwood, Lawrence Joffe, Mark Elderkin, Neels Clasen, Patrick Lyster, Richard Wright-Firth, Sean Cameron Michael, Tony Caprari, Winston Chong
Episode Title: IV.
Air Date: 2014-02-15
Year: 2014