Black Sails Season 1 Episode 3
You are Watching : Black Sails Season 1 Episode 3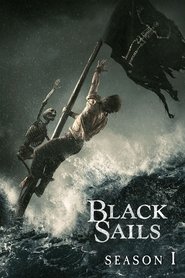 Black Sails Season 1 Episode 3
While Flint and Gates realise they need help to find the Urca d'Lima, John and Billy have to increase the crew's morale. Vane impresses Eleanor and Gates receives a promotion.
Serie: Black Sails
Director: Neil Marshall
Guest Star: Dylan Skews, Georgie Calverley, Jannes Eiselen, Jeremy Crutchley, Lawrence Joffe, Mark Elderkin, Neels Clasen, Patrick Lyster, Quentin Krog, Richard Antrobus, Winston Chong
Episode Title: III.
Air Date: 2014-02-08
Year: 2014